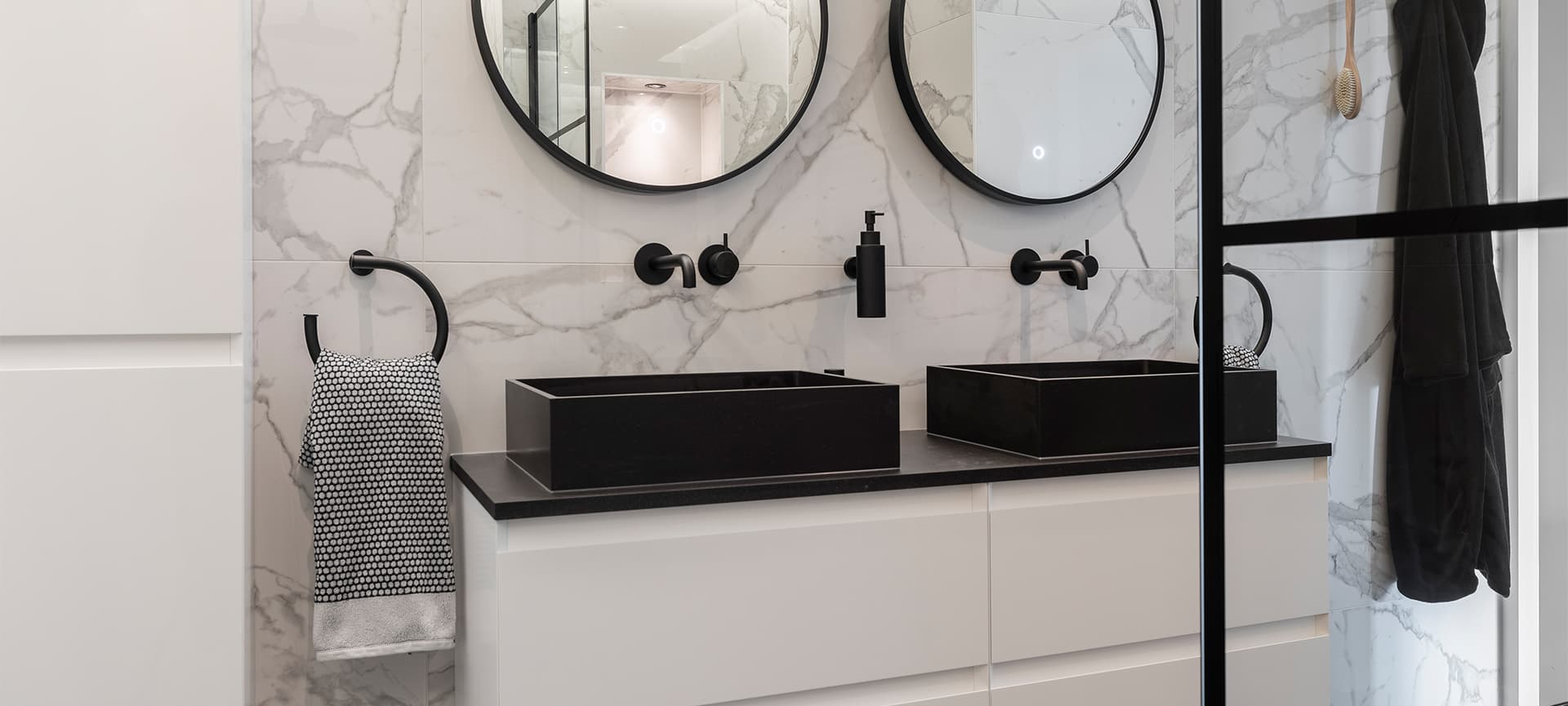 Vincent
Many taps look alike, but Hotbath taps are anything but mundane - Vincent
Like you're in a luxury hotel
Vincent and Janneke Nijhof were about to sell their fine apartment in the centre of Purmerend, in the Netherlands. But now that they have transformed their old-fashioned bathroom into a luxury private spa, they don't want to leave it.
Passport
Who Vincent (46, client manager in IT) and Janneke Nijhof (49, childcare specialist) Where Purmerend Property type apartment measuring 120 m² Bathroom 10 m² Particulars Besides the wash-hand basin mixer and shower taps, pretty much all of the other accessories in the bathroom and the separate toilet are from Hotbath.
Vincent and his wife Janneke normally love to travel. The Maldives, Santorini in Greece: they have been to many parts of the world. When they go on holiday, they stay in beautifully designed hotels. Those hotels formed the inspiration for their new bathroom. Vincent: 'We wanted to create the sense of being on holiday in a luxury designer hotel in our bathroom. It had to be a place stripped of all frills, where you could briefly escape from your everyday life. And we think we have achieved this very successfully!'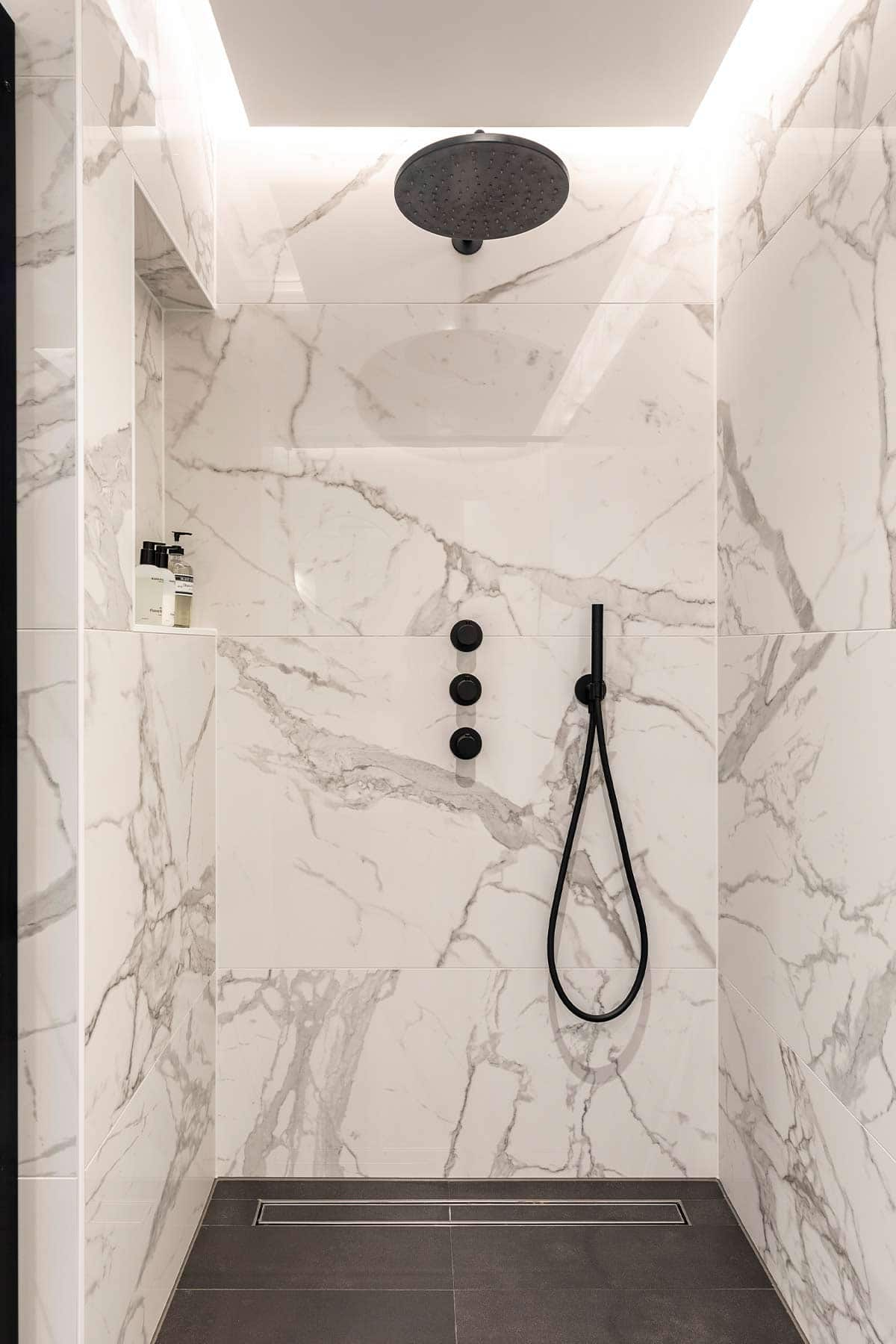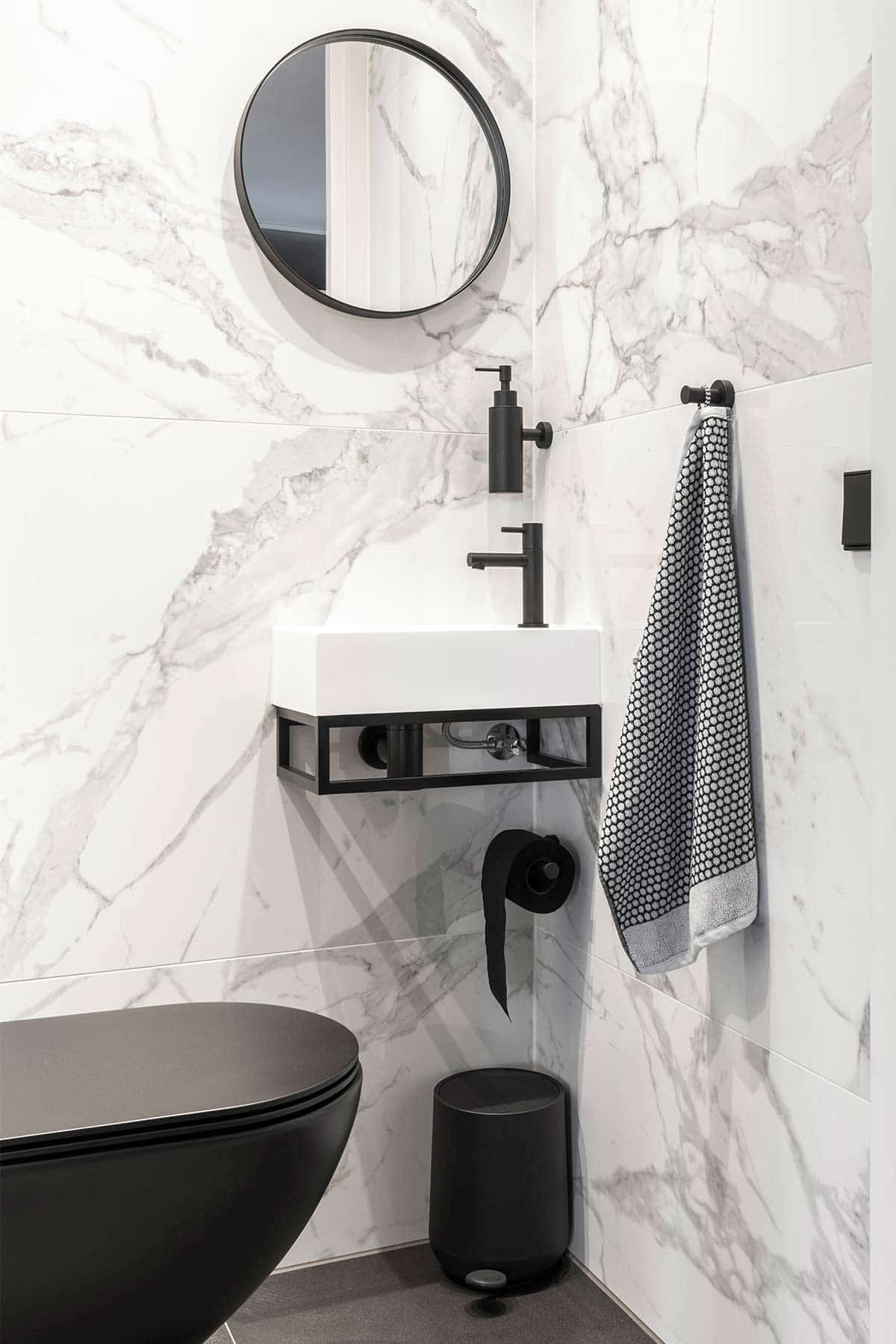 Taps with a rough edge
Our Cobber X taps are the jewels of our bathroom
Vincent and Janneke also took inspiration from Pinterest and Instagram for their new bathroom, and this was how they came across Hotbath. 'Many taps look alike, but Hotbath taps are anything but mundane. We first saw the Cobber X, tap, a special model in the Cobber series of taps, in the bathroom fittings store. The handle has a sturdy, rough finish; we loved it immediately. The taps are truly the jewels of our bathroom.
Not only are they stunning to look at, but they are also very practical. Even when the handles are wet, turning the taps on and off is easy. We very quickly agreed on the matt black taps. We restyled our living room last year, which also has many black accents. We wanted to have these in the bathroom as well.'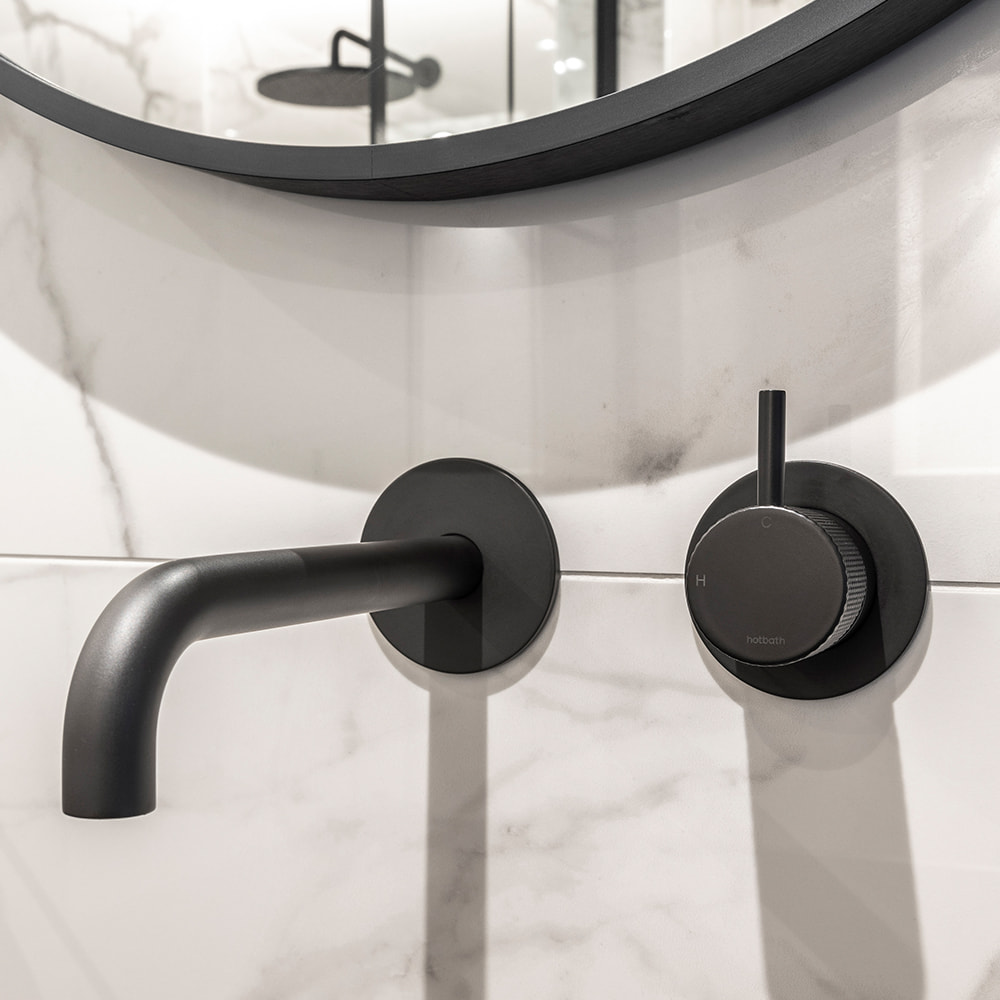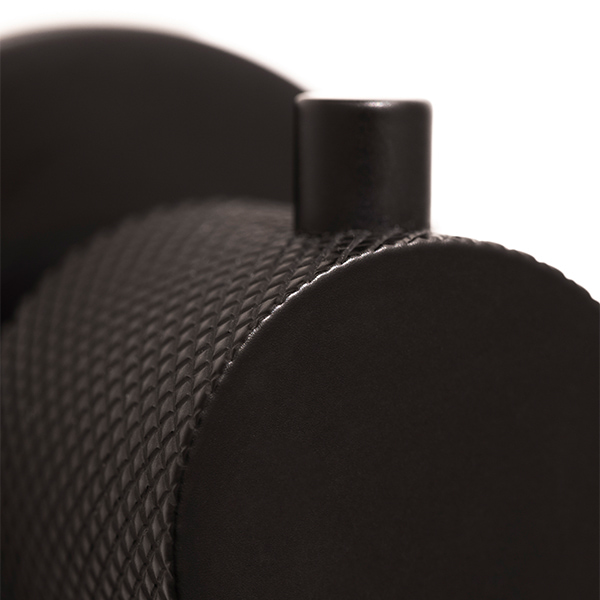 Showering becomes an experience
Inspired by the hotels where Vincent and Janneke stayed, they chose an extra-large walk-in shower. The cherry on top: an overhead shower with a 30 cm diameter, the largest shower head in the Hotbath collection. 'It does happen that we want to shower at the same time, and the two of us can stand under the large overhead rain shower. We designed the floating ceiling ourselves and fitted it with lighting and speakers. So when showering, we often put on relaxing music, like the sounds of nature or crickets. In this way, having a shower becomes a true experience. We couldn't go on long-haul trips for the past couple of years, but now we go on a journey every day in our own bathroom.' The couple also installed a water pressure booster and water softener, so they are always assured of a strong water flow and can limit the cleaning. "We use the hand-held shower regularly and would not like to be without it. We were surprised by the strong flow of water from it. We used to have a bathtub, but we don't miss it at all!'
Accessories for the finishing touch
Vincent and Janneke chose to have all of their taps - their wash-hand basin mixer taps and their shower taps - concealed. They had the shower thermostat and the two stop taps installed vertically for a sleek, trendy result. These taps also have a traditional artisan texture. "I often see taps coming out of hotel walls, and I think it looks terrific. I was initially afraid that you'd have to tear open the entire wall if something broke, but luckily this hasn't been the case at all. You can just twist the buttons loose to access the inner working of the tap. I was so blown over by the taps that I also had the Hotbath Fellow kitchen mixer tap installed immediately.' The couple chose several accessories to finish their bathroom and separate toilet. 'The soap dispenser, the towel rings, the toilet roll holder and the bathrobe hooks are all from Hotbath. These are not just accessories; they are true, unadulterated quality. You can also see them in our separate toilet, where we chose a Hotbath fountain tap. It all works so well together; we are really happy with it. As our bathroom has turned out so well, we want to stay living here for a long time.'
See all the photos of Vincent's bathroom: