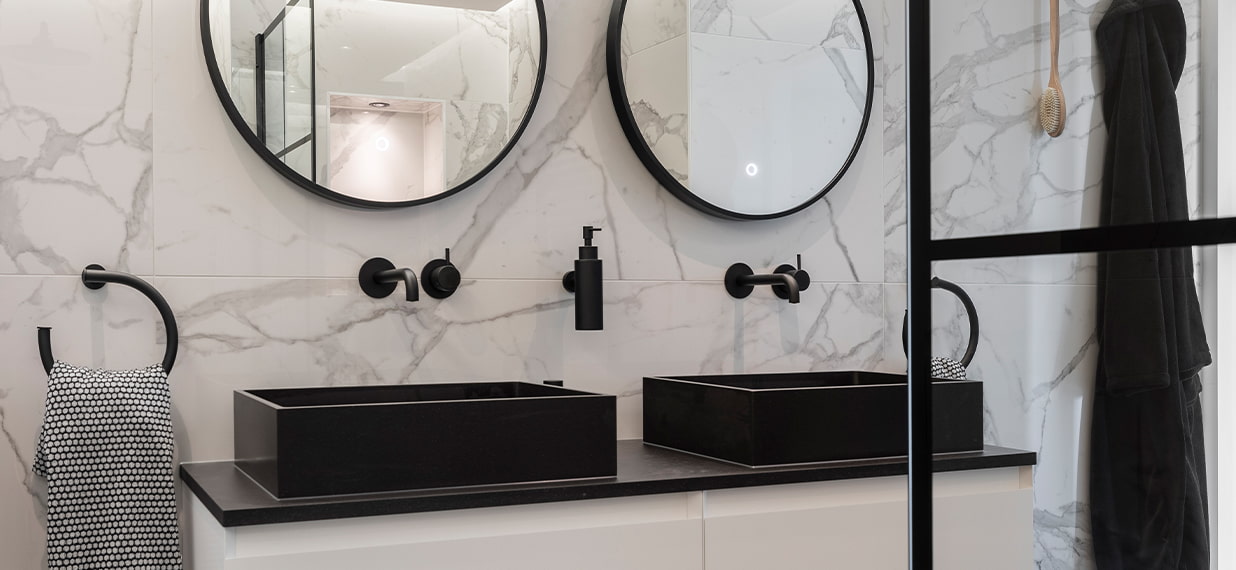 Cobber X
Craft in perfection
The coarse texture makes Cobber X stand out in any bathroom and kitchen. The traditional raw finish of the level gives Cobber X a distinctive character. This eye-catching tap is available in four different finishes: chrome, brushed nickel, matt black and brushed brass PVD.
A Faucet with Character
For those searching for a unique faucet, look no further: the handle of Cobber X features a distinctive, rough engraving. The artisanally finished handle invites you to use and touch the faucet. Thanks to this detail, Cobber X is a rugged and eye-catching addition to any bathroom or kitchen. The faucet isn't just beautiful to look at; it engages all your senses.
For Cobber X, you can choose from four colors: chrome, brushed nickel, matte black, and brushed brass PVD. The artisanal handle looks stunning, no matter which finish you select. For instance, opt for brushed brass PVD, a brushed finish with a touch of gold that immediately sets the tone in your home. Thanks to the PVD coating, the faucet is even more durable, scratch-resistant, and has a perfect shine. Make a statement with matte black or add ambiance with the warm glow of brushed nickel. Chrome is timelessly beautiful and an all-time favorite.
Cobber X in Your Entire Interior
Cobber X is suitable for both the bathroom and the kitchen. The unique engraving is carried throughout the entire series, making it easy to create a cohesive look. For instance, choose a beautiful freestanding basin mixer or a fully built-in thermostat with various control knobs. Cobber X in the kitchen? You'll find various kitchen mixers in the series.
Unique Finish
Thanks to Cobber X, turning on a faucet has never been this special! Some features of this series include:
Artisanally finished handle
Available in four colors
10-year warranty on the high-quality internals produced by Flühs
No waste of hot water thanks to the Flower Power System
The faucet can be installed and placed in three ways thanks to the 3+3 system
Ask your sanitary advisor about all the features of Cobber X. Our dealers are spread throughout the Netherlands and are happy to assist you.
View all products from the Cobber X series!
Want to see more of Cobber X? Get inspired by this unique faucet series! Start combining now!