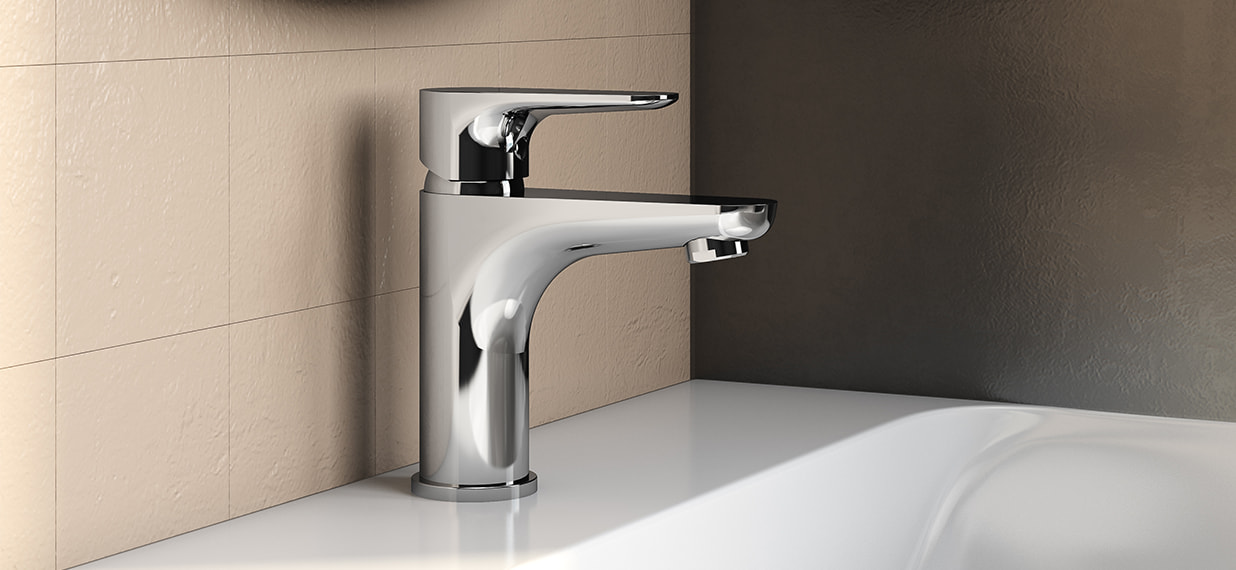 Gringo
Back to basics
Gringo is a sleek tap that looks great in just about every bathroom. It's distinguished by its timeless appearance and excellent ease of use. It's an unfussy tap, but with the quality you can expect from Hotbath. In a nutshell, this is a tap that guarantees years of use in the bathroom.
A Faucet that Feels at Home Anywhere
Simple, basic, and timeless – that's the best way to describe Gringo. It's a sleek faucet that fits perfectly in almost any bathroom. Gringo is characterized by its timeless appearance and a high level of usability. This faucet does what it's supposed to do, and you can trust it 100%. It's a design without frills but with the excellent quality you can expect from Hotbath.
Thanks to the Flower Power System, the faucet is economical with hot water. In the neutral position, the faucet delivers cold water, unlike other single-handle faucets that provide mixed water. Gringo only provides mixed or hot water after turning the handle. This prevents wasting hot water. In short, a faucet that ensures years of carefree enjoyment in the bathroom or toilet.
Italian Perfection
Gringo is indispensable during your daily morning routine in the bathroom and allows you to enjoy a relaxing shower. The design of the faucet goes back to basics. Functional, simple, and a faucet with the unique Hotbath quality. In the development of faucets, Hotbath always strives for perfection. That's why the faucets are made in Italy, where the company has access to the world's best specialists in faucet technology.
The Benefits of Gringo
In a nutshell, Gringo is a faucet that shines with simplicity. Here are the benefits of Gringo:
Fits in any bathroom due to its timeless appearance
High level of usability
Available in chrome
No waste of hot water thanks to the Flower Power System
Ask your sanitary advisor about all the features. Our dealers are spread throughout the country and are happy to assist you.
Want to see more of the Gringo faucet series? Be surprised and start combining now!