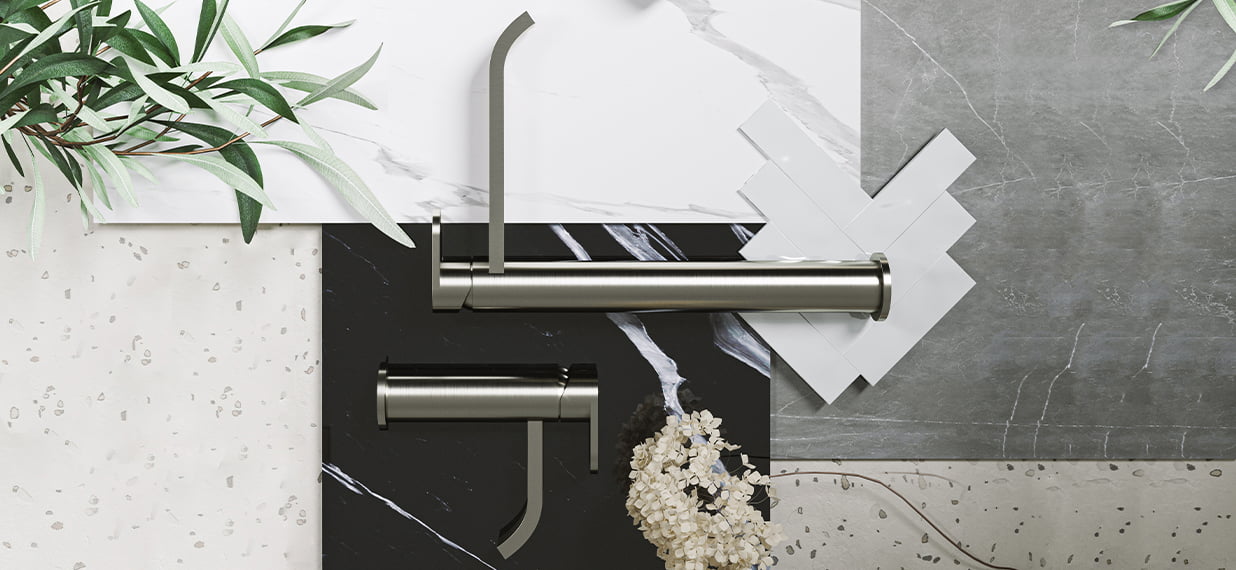 Friendo
For a luxurious experience
For those looking for a tap that's a little bit different: this is Friendo—a stylish tap with smooth lines that enhances a luxurious ambience in your bathroom. The taps with a cascade outflow provide an authentic wellness experience in the bathroom. Friendo is easily maintained and an excellent choice for connoisseurs of design.
A Faucet That's Anything But Standard
If you're looking for a bathroom faucet that stands out and is truly unique, choose Friendo. It's an elegant faucet with clean lines that provides a luxurious experience. Some faucets in this series feature a cascade spout, allowing water to flow into the basin like a waterfall, creating a true spa-like feeling at home. Additionally, the faucet is easy to handle and its design makes it an excellent choice for design enthusiasts.
The Faucet That Matches Your Style
Will you combine a high basin mixer with a cascade spout with an elegant basin or have the faucet wall-mounted for an even sleeker look? It's also possible to install the faucet on the floor as a bathtub mixer, for a truly high-end appearance. Taking a bath will feel just like a spa experience. Choose the configuration that best matches your style, personal preferences, and your bathroom.
The Benefits of Friendo
Friendo has a chic feel and is available in various configurations. Here are the unique features of this faucet:
Available with a luxurious cascade (waterfall) spout
Easy to use
Choice of chrome and brushed nickel finishes
Provides a wellness experience
Sustainable: no water wastage thanks to the Flower Power System
Can be installed and placed in three ways thanks to the 3+3 system
Plumber friendly: easy to install
10-year warranty on the high-quality internals from Flühs
Ask your sanitary advisor about all the features of Friendo. Our dealers are spread throughout the Netherlands and are happy to assist you.
View all products from this series!
A luxury bathroom faucet with a waterfall spout? Choose Friendo. This stylish faucet with a cascade spout is easy to use and is available in chrome and brushed nickel. Get inspired: