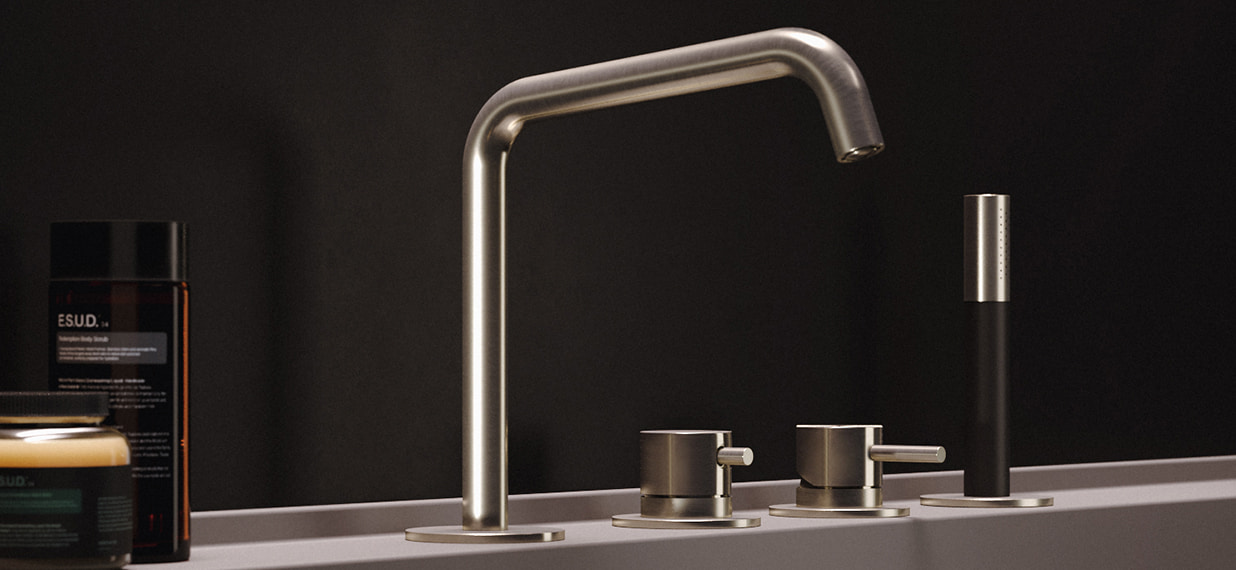 Archie
Man of steel
Archie, a strong and stylish faucet. This series is made of high-quality stainless steel 316 and is now also available in 3 new PVD finishes. Stainless steel 316 is the highest quality stainless steel, so you can enjoy this faucet for years to come. The control knob is equipped with Vinyl Touch and has the same light reflection as a record. This gives it a luxurious look and thanks to the Flower Power System, the faucet uses hot water efficiently.
Faucet of the highest quality
Archie is a valuable addition to any modern kitchen, bathroom, or toilet thanks to its stylish and minimalist look. Unlike the other Hotbath faucets - which are made of brass - the Archie faucet series is the only one that is fully made of stainless steel 316. This is stainless steel of the highest quality, which is highly resistant to moisture, dirt, and high temperatures. The material is an extremely durable choice, due to its virtually indestructible nature. In addition to the beautiful faucets made of stainless steel 316, Archie is now also available in 3 new PVD finishes; brushed brass PVD, brushed copper PVD, and brushed gunmetal PVD.
Italian craftsmanship
No matter which version of Archie you choose, one thing is for sure: this faucet exudes pure class. Archie is available in different sizes and is characterized by its slender spout. Choose a basin mixer without waste, a trendy bath mixer with floor mounting, or what do you think of a luxurious cascade wall, or a waterfall in your bathroom? With matching accessories that are made of stainless steel 316, you can create a cohesive bathroom. Hotbath works together with the best faucet technology specialists from Italy, so with a choice for Archie you bring Italian craftsmanship and design into your home.
The advantages of the Archie faucet series
With Archie you get a unique faucet in your home. A number of advantages of this series at a glance:
Luxurious, brushed finish
Made of stainless steel (RVS 316) of the highest quality
Luxurious light reflection thanks to the control knob with Vinyl Touch
Italian craftsmanship
Sustainable choice: no waste of hot water thanks to the Flower Power System
10-year warranty on the high-quality and high-quality internal mechanisms produced by Flühs
Ask your sanitary advisor about all the properties of Archie. Our dealers are spread all over the Netherlands and are happy to help you further.
See all products from this series!
Archie: faucet as strong as steel. A real asset to any kitchen, bathroom, or toilet. See all products: